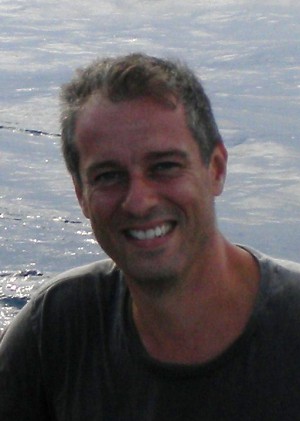 About JCW-WORLD
JCW-WORLD is a company managed by his founder, Jean-Christophe WIART, Master's Degree in History and Communication, and Graduate of the Paris Institut d'Etudes Politiques (Sciences Po), a company founder and manager for 25 years.
Our strong points :
Marketing
Prospection
Distribution
Logistics – Transport
Deal closing
Our jobs :
Upstream strategy and watch
Business development
Project management
Commercial representation
Distribution network organization
Our preferential territories :
Europe
Africa
Our experiences on the spot :
Textile
Clothing
Communication off media, promotion
Distribution • Marketing • Promotion • Development
Our Jobs
Upstream strategy and watch
Upstream information is necessary for an appropriate decision-making and deriving efficient action.
Context valuation. Market knowledge. Relationship with the economic actors.
In order to anticipate evolutions, reduce uncertainties, analyze and limit the risks of the operations.
Project management
Partial or total.
Upstream in order to assist in design, in the definition of targets, and in the review of competitors.
During the project driving, in order to manage the equation Performance-Costs-Delays, organize the process and even the exploitation, coordinate the means, identify and control the risks.
Downstream in order to assess the performance, the result, and deduce the required improvements.
Business development
Identification of the markets but also of the required means to capture them.
Research of key-targets, prime contractors, distributors, importers, resellers, integrators, transformers, prescribers…
Prospection, working out of appropriate marketing strategies, audit of parners, benchmark.
During operational stages, we also supply a logistic support : transport, storage solutions, back up for customs issues…
Sales and distribution
Direct or indirect export, heavy or light presences, everything can be anticipated.
Implementation of the commercial policy. Sale.
Organization and animation of the distribution networks.
Logistic operations.
Management of the administrative operations.
Until the establishment of local structures.
Focus on Africa
A Continent for the Future
A
n anticipated economic growth between 5 and 10 % per year. A strong demography resulting in a young and dynamic population. Political and social indicators all pointing at a positive evolution of the continent in terms of governance, infrastructures, health, and education. Territories turned towards modernity as shown by the soaring of the digital economy, the flight of mobile internet, and the rapid expansion of the service sector.
Your markets for to-morrow. Your area for growth.
I
t is just impossible to ignore the future first world market in terms of population. Middle-classes of 300 million people with the means of fulfilling its needs and desires of goods and services, up to 2,200 billion euros in 2030. A unique growth rate in the world pushed by domestic demand and private consumption.
Our presence on the spot. Our presence in the area. Our contacts.
W
e are active in North, Western, and Central Africa. In English-speaking countries as well as in French-speaking ones. Our network of local correspondents enables us to-day to lead missions in a score of countries, more specifically in Morocco, Tunisia, Mauritania, Chad, Niger, Mali, Togo, Guinea, Senegal, Burkina, Ivory Coast, Benin, Ghana, Gabon, Congo, DRC, Cameroon… Our contacts are concrete operational relationships.
Our Credo :
I
dentify your market.
Find and select your partners.
Develop your activity.
Train and animate your network.
Facilitate your local presence.
Focus on textile and promotion
A 30 year experience in all jobs of textile and clothing
Creation
Working out of collections or  lines based on defined goals  ( Image, targets, markets…) and constraints ( graphic chart, costs, delays…). Tuning of specifications.
Production
Organizing the activity of factories and workshops. Planning follow up. Cost optimization.
Quality
Conformity controls. Quality follow up at all stages of production from the thread to the finished product. Tests. Control of all necessary certifications, technical, social, as well as environmental.
Logistics
Upstream and downstream. Review and optimization of all the transport channels ( truck, ship, aircraft ). Analysis of the customs issues.
Marketing
Purchasing function. Selling function: Market survey, marketing plans, commercial action, organization and stimulation of distribution network
Transformation
Serigraphy, transfers, digital, embroidery… Deep knowledge of the techniques and markets of the transformation of textile support. Optimization of costs-quality-delays.
A deep knowledge of the markets related to the textile industry
Ready to wear
The clothing market well said. Particularly, the "sportswear" segment.
Licence
A full growth market, linked to the major brands and to cinema, music, and sport events.
Promotional
Useful, visible, « telling », targeted, cheap, promotional clothes are an essential component of  Street marketing, event-related, promotion, and direct marketing operations.
Work clothes
Dressing the staff of a company. In service activities ( for instance selling point networks ), as well as in industries : Equipment of the production staff with specific safety constraints ( individual protection equipment ).
Our missions
Surveys, market surveys, implantation surveys…
Sourcing, Purchasing.
Product marketing.
Distribution organizing.
Carrying up of point operations
We carry up turnkey operations as part of major public or private communication campaigns using advertising items and clothes . Firstly setting up the specifications. Our transformation units enable us to deliver millions of pieces per month, and our services can manage the entirety of the downstream work ( conditioning, logistics…). Finally, the volumes we currently handle are such that we offer the most competitive prices.
Gildan Africa
We are Gildan official distributors for Africa.
Gildan is the top one maker of clothes intended for printing in the world. This includes tee-shirts for men, women, and children, as well as polo shirts, sweat-shirts… With an exceptional color supply of more than 80 nuances. Our yearly production capacity is over a billion items and our usual storage is of scores and even hundreds of millions items.

A diversified range of tee-shirts, polo shirts, and sweat-shirts.
In jersey, pique, duffel. Scores of models covering all the segments of the market. Long sleeves and short sleeves. Round necks, V necks. Classical or tendance cutting ( Fit )… For men, women, and children. With sizes from Small to 5XL for men, from XS to 3XL for women, and from Xs to XL for children. Everyone can wear a Gildan ! This in all materials proper to Gildan, such as softstyle, heavy blend, ultra blend. Whoever you are, a cotton purist or a fan of high performance matters, you will find the uses and style you are looking for. All these items are produced in the widest color range in the world: More than 80 nuances are available on inventory. Enough to meet the demands of any possible graphic chart.
Quality and innovation items.
Fully integrated Gildan factories take advantage of an unyielding quality system. All products are certified  OEKO-TEX Standard 100 and meet the most drastic safety demands : Consumer Product Safety Act and Flammable Fabrics Act in the USA, General Directive on Product Safety in the EU …Every item, every component is tested on a regular basis to determine its total harmlessness, and particularly the absence of heavy metals, phthalates (?), or any other harmful substance. Recent technological innovations, in terms of anti-microbial properties ( Freshcare ), or thermoregulatory and anti-dampness ( Aquafx ), meet the same standards.
A massive and flexible supply.
First maker in the world in numbers of produced items, Gildan is on top of a production capacity in excess of one billion pieces a year, thus offering its customers with the possibility of being supplied rapidly through massive inventories. Scores of millions items are available in order to meet very short delivery terms. A great flexibility in flowing supply management is then possible. In front of a market more and more demanding for reactive action this is a major asset, quite specific of the company.
A responsible and citizen-minded partner.
The company has planted more than 35 000 trees and 25 000 shrubs since 2008. It currently recycles 91 % of its total waste products and has reduced by 32 % its gas emission of greenhouse gases. Renewable resources cover more than 52 % of the energetic consumption. What applies to our planet also applies to men : Gildan puts sustainability at the heart of its long-term planning and also of its daily commercial strategies : Investment in training, commitment in the communities where the company is active, particularly education and health. Refreshing of schools, creation of libraries, financing of scholarships, equipped clinics offering over 100 000 free medical cares per year… Consequently, the company is certified Sedex, Wrap. It is even the only cloth maker in the world to obtain the accreditation of its social chart by the Fair Labor Association. It is also the only one in its area of activity to have been included in Dow Jones Sustainability World Index. This is essential on an ethical as well as a commercial viewpoint: Associating the image of one's product, or even one's own image, to a Gildan tee-shirt is relying on a real ecological and social responsibility, thus taking no risk at all on these subjects.

Contact
You can contact us by phone at + 33 (0)6 13 24 69 08, by mail at ceo@jcw-world.com
by  

  + 33 (0)6 13 24 69 08, by

 
or by using the form shown below.