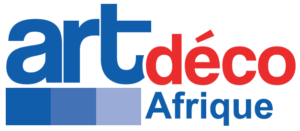 In order to have an access to the dedicated page, click on the alongside visual.
We are very present on the African markets : The Artdéco Group is a partner of GILDAN Afrique.
You then can take advantage of the strengths of the 1st producer of printable clothes in the world, as well as a complete competitive solution to transform and personalize these GILDAN clothes.
The power of the first producer in the world :
Over 4 million pieces produced every day in our own factories, the most modern in the world, also the most ecological and solidary …offering to you all certifications and guarantees.
The most beautiful colour palettes : 115 colours. Among which yours or your customer's.
Massive stocks
Two weeks by boat from your place.
To meet your short-time imperatives becomes possible.
THE ARTDECO GROUP
Diversified techniques
EMBROIDERY – SCREEN PRINTING – DIRECT PRINTING – TRANSFERS :
A global textile printing platform from PAO to delivery. Including all related services useful for carrying out your projects (laying transfers, of course, but also folding, packaging, etc.).
And all of this within the safe deadlines required by all event-related activities