To download the Artdéco presentation, click on the alongside visual.
WHO ARE WE?
In more than 20 years we have developed a printing offer, unique, complete and competitive, in the Paris area. A platform for transformation for all textile and derivatives media. Speed, flexibility, security…
THE ARTDECO GROUP
A technical mastery developed in more than 20 years of experience.
Specific techniques for which we have all material and human means which make  possible the taking charge of complex operations, multi-supports for instance.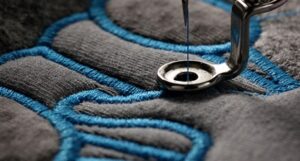 EMBROIDERY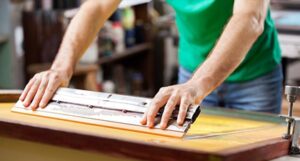 SCREEN PRINTING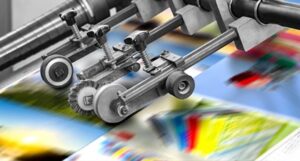 DIRECT PRINTING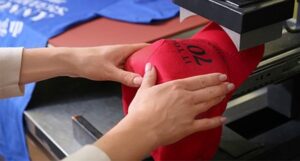 TRANSFERS
Industrial production of textile transfers : A new competitive offer.
We have acquired latest technology machines in order to offer solutions to all challenges met by our customers : Complexity of visuals, good hold at washes, media material sometimes fragile or delicate, laying conditions somewhat thorny, draconian respect of graphic charts,ultraspecific visual effects, etc.
A transfer is often an answer to these questions, on all textiles and flexible materials, thus fitting the most sophisticated requirements.
It is also an answer to our own will to have our company progress in terms of quality and sustainable development.
Finally, whether it is through our laying service or by your own care, it is a way to mark reliable and easy to finalize..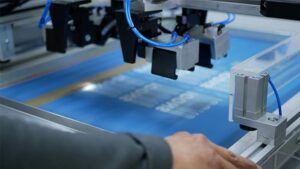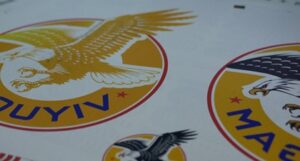 An important production capacity and quick delays
Our machine park enables you to meet any personalization request, and on all types of series, from an order by units up to big volume operations. This within very short deadlines.
Small series in digital printing, embroidery…
Or very important quantities in emergency, with our 5 automatic serigraphic carousels, our new industrial solution of transfer production, etc.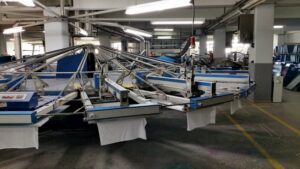 Print or transform any type of media
Tee-shirts, polos, sweat-shirts.. Nearly any clothes can be screen-printed, embroidered, or transferred. Technical solutions which also enable to transform a lot of articles :
Caps
Beanies
Visors
Umbrellas
Sponges, bathing gear
Linen
Bed linen
Luggage
Accessories
A complete global solution
With Artdécopress we offer a full transformation solution for all textile and derivatives media. A global textile printing platform from PAO to delivery. Including all related services useful for carrying out your projects (laying transfers, of course, but also folding, packaging, etc.).
And all of this within safe deadlines as required by event-related activities.
Our numerous transport solutions are as many guarantees for your sensitive operations.
Our localization in the Paris area enables us to offer our not too distant (and hurried) customers a removal service suitable to secure them.
For more information, please see our Website www.artdecopress.fr.